BioPro PerioClear Mouthwash
$ 15.00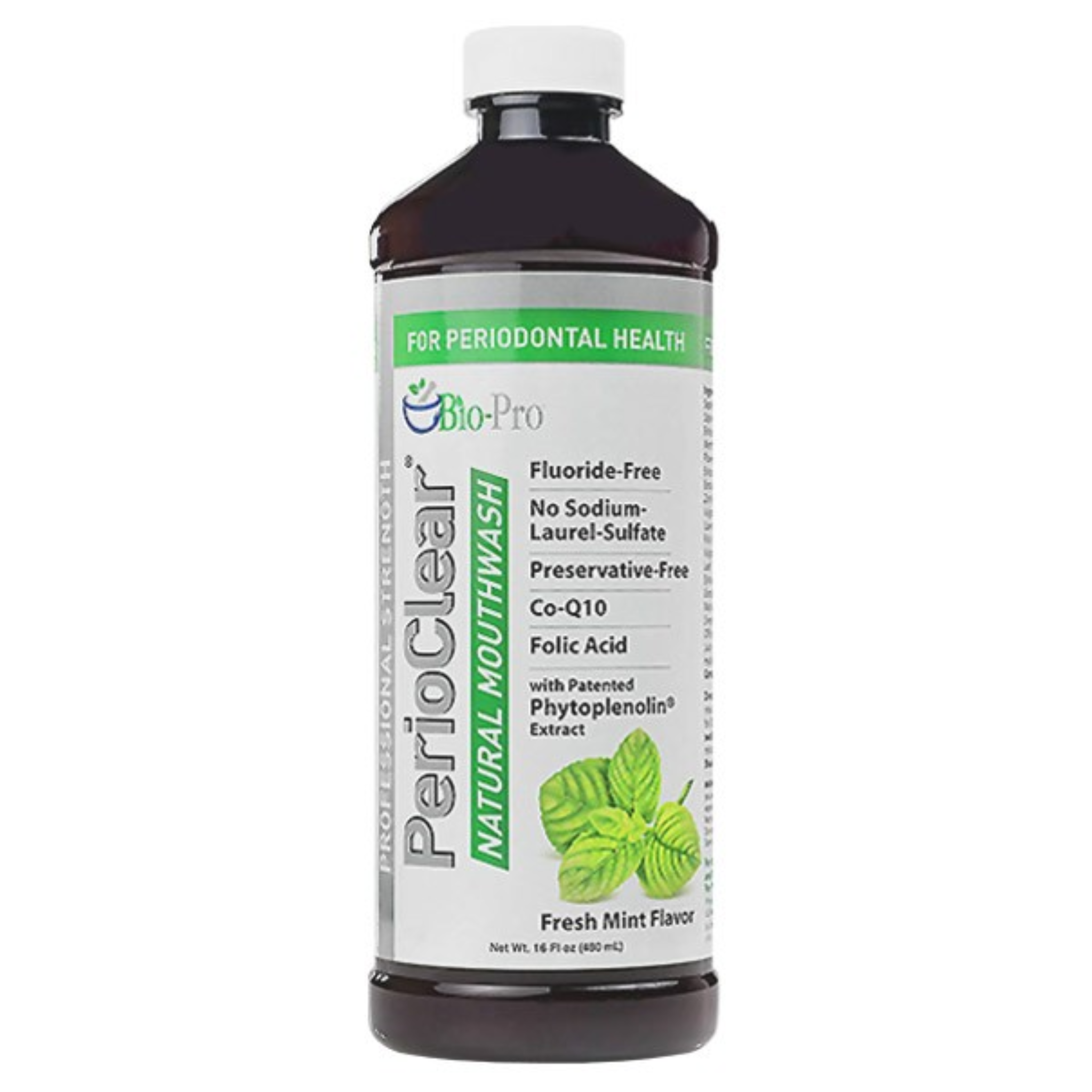 Promotes healthy teeth and gums

Leaves breath fresh and clean

Formulated with CoQ10 and folic acid

Dentist formulated professional strength oral health

Organic & responsibly wildcrafted herbs & patented extract of phytophenolin® ingredients help promote cell vitality

Fluoride-free, preservative-free, alcohol-free, and sodium-lauryl-sulfate-free

16 oz.
INGREDIENTS: Phytoplenolin® (Centipeda Cunninghamii Extract), Bio-Chelated® Extracts of Calendula Flower, Chamomile Flower, Echinacea Purpurea Tops, Gotu Kola Herb, Prickly Ash Bark, Olive Leaf, Grapefruit Seed, Black Walnut Green Hulls, Green Tea Leaf, Goldenseal Rhizome, Essential Oils of Peppermint, Oregano, Rosemary, Lavender, Cinnamon, Clove, Lemon Balm, Eucalyptus, Thyme, Bio-SaponinTM (Quillaia, Yucca Extract, Sarsparilla Root Extract, Wild Yam Root Extract), Xylitol, Folic Acid, Aloe PhytogelTM (Aloe Barbadensis), Coenzyme Q10, Chlorophyll.     Base Ingredients: USP Purified Water, Vegetable Glycerin.