HYDRO FLOSS® uses oral irrigation to remove plaque; and magnetics to soften and help remove tartar build up at, and below, the gum line.
Removes plaque between teeth and other hard to reach areas
Freshens breath
Stops bleeding gums
Reduces gingival inflammation
Helps heal periodontal pockets
Reduces tartar buildup on implants and braces
LEARN MORE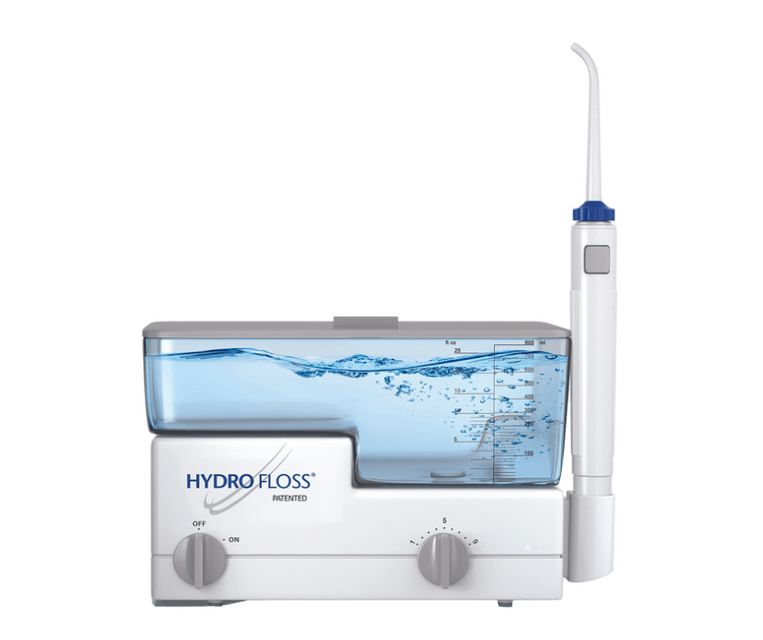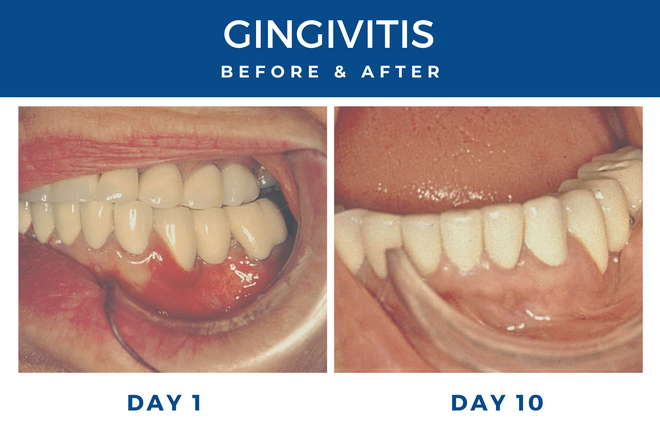 GINGIVITIS
Patient presented with inflammation, redness, and bleeding gums and was diagnosed with gingivitis. Gingivitis is the most mild, and common, form of gum disease. After using Hydro Floss® for 10 days, the patient was asymptomatic.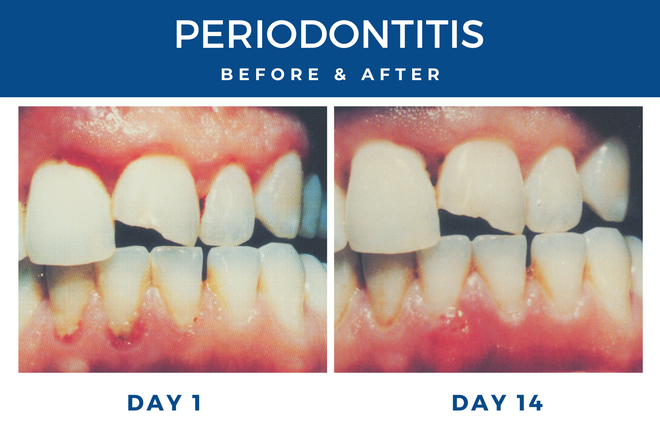 PERIODONTITIS
Patient presented with bleeding gums, receding gums, periodontal pockets, and loose teeth and was diagnosed with periodontitis. Periodontitis is a serious infection of the gingival tissue that can cause bone deterioration and tooth loss. On day 14, the inflammation and bleeding were decreased, plaque and tartar were reduced, and periodontal pockets showed marked improvement.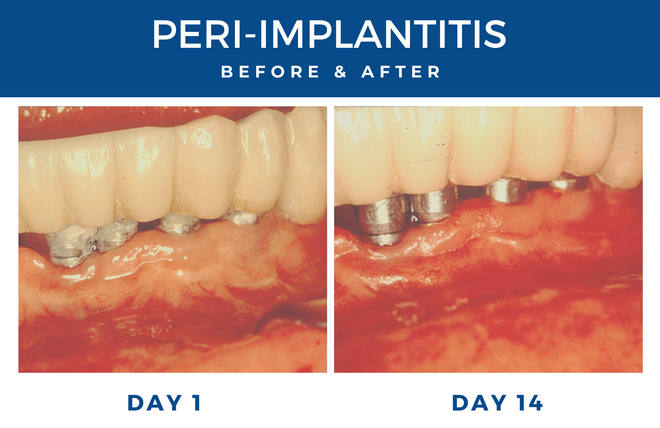 PERI-IMPLANTITIS
Patient presented with gingival inflammation, significant tartar buildup on implants and implant showed moderate mobility. Patient was diagnosed with Peri-Implantitis. Peri-Implantitis is an inflammatory condition affecting the soft and hard gum tissues around dental implants that without treatment, peri-implantitis will cause an implant to fail. On day 14 inflammation was resolved, the implants were rigid and firm, and free from tartar.
30 DAY MONEY BACK GUARANTEE
With Hydro Floss® you can see results in as little as 14 days. But because we want you experience all the benefits Hydro Floss® can provide, we offer a 30-day, money back guarantee.  Use the Hydro Floss® for 30 days, if you are not completely satisfied, we will give your money back.

"Troublesome areas that never responded well to treatment are clearing up. Hydro Floss® does everything you claim and I give it my highest endorsement."
– Ron Groba, DDS

"I suffered from gingivitis and receding gums and within 7 days my gums look healthy and there is minimal bleeding."
– Dory M.

"Hydro Floss is the gold standard for treating implants."
– Ashley M., RDH

"Your Hydro Floss SAVED MY GUMS! My pocket readings & receding gums are totally under control since I began using it."
– Rich H.