Why Hydro Floss?
No need for medications or potentially harmful chemicals. Just add water.
---
Cleans braces, bridgework, crowns and implants better than brushing and flossing alone.
Easier than string floss and only takes two minutes to use.
---
Clinically proven to be nearly twice as effective as non-magnetic irrigators at removing plaque and bacteria.
---
The Hydro Floss® is unique because it combines the science of magnetics with the proven effectiveness of an oral irrigator. Put simply, there are naturally occurring minerals in most liquids. Magnetics prevents these minerals from changing from a liquid into a solid state. When this principle is applied to an oral irrigator it interrupts the process by which plaque and calculus adhere to and accumulate on the surface of the tooth. If bacteria can't stick to the tooth, it can't cause problems.
---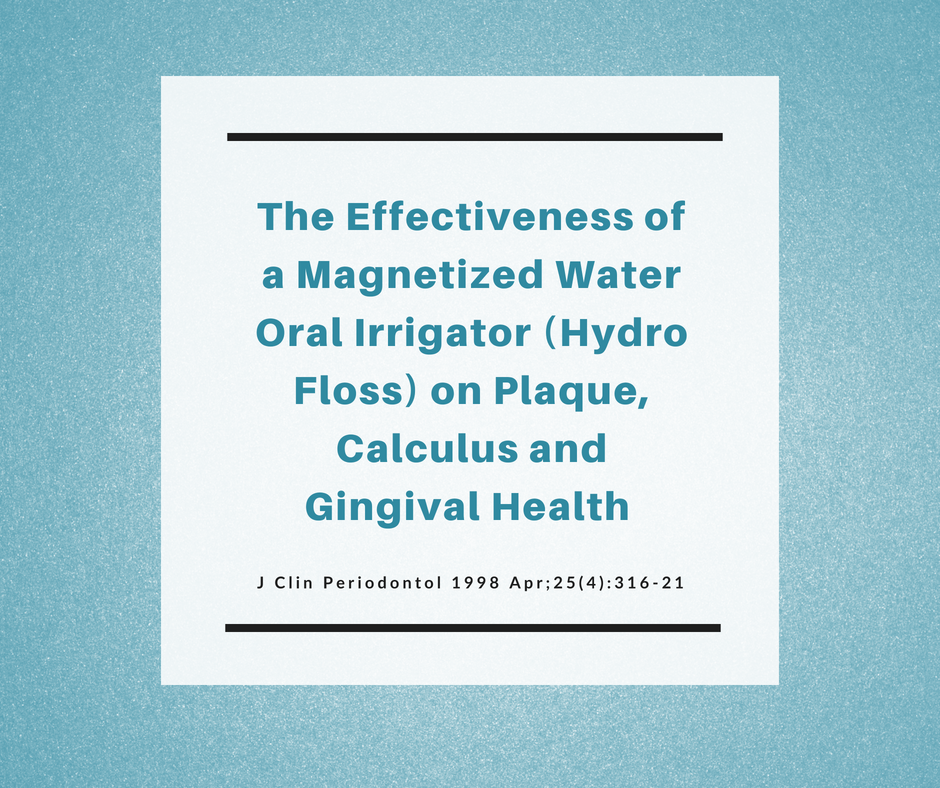 64% Less Calculus
Irrigation with Hydro Floss resulted in 64% less calculus compared to the control group. The reduction was statistically significant.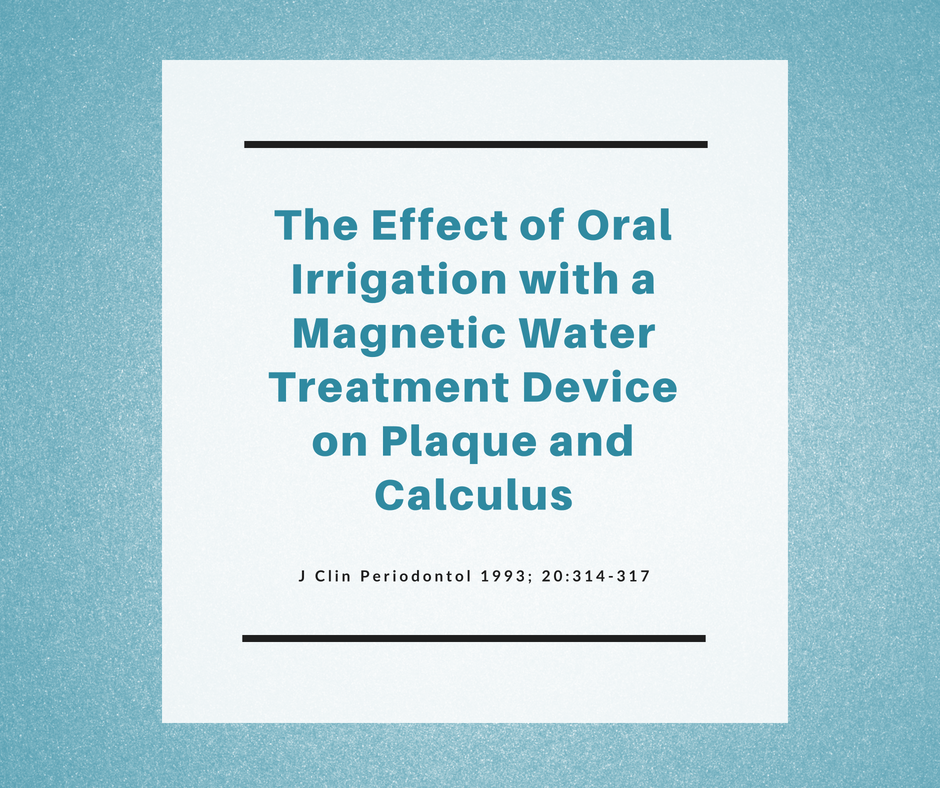 44% Greater Reduction
The measurements of the groups using an irrigator with a magnetic device showed a 44% greater reduction in calculus volume and 42% greater reduction in area.