HydroFloss/rdhi-retail

HYDRO FLOSS®
The Hydro Floss® oral irrigator is the highest quality, most effective home treatment device of its kind. It cleans under the gum line and between the teeth to remove plaque and food debris and reduce the harmful bacteria that brushing and flossing leave behind.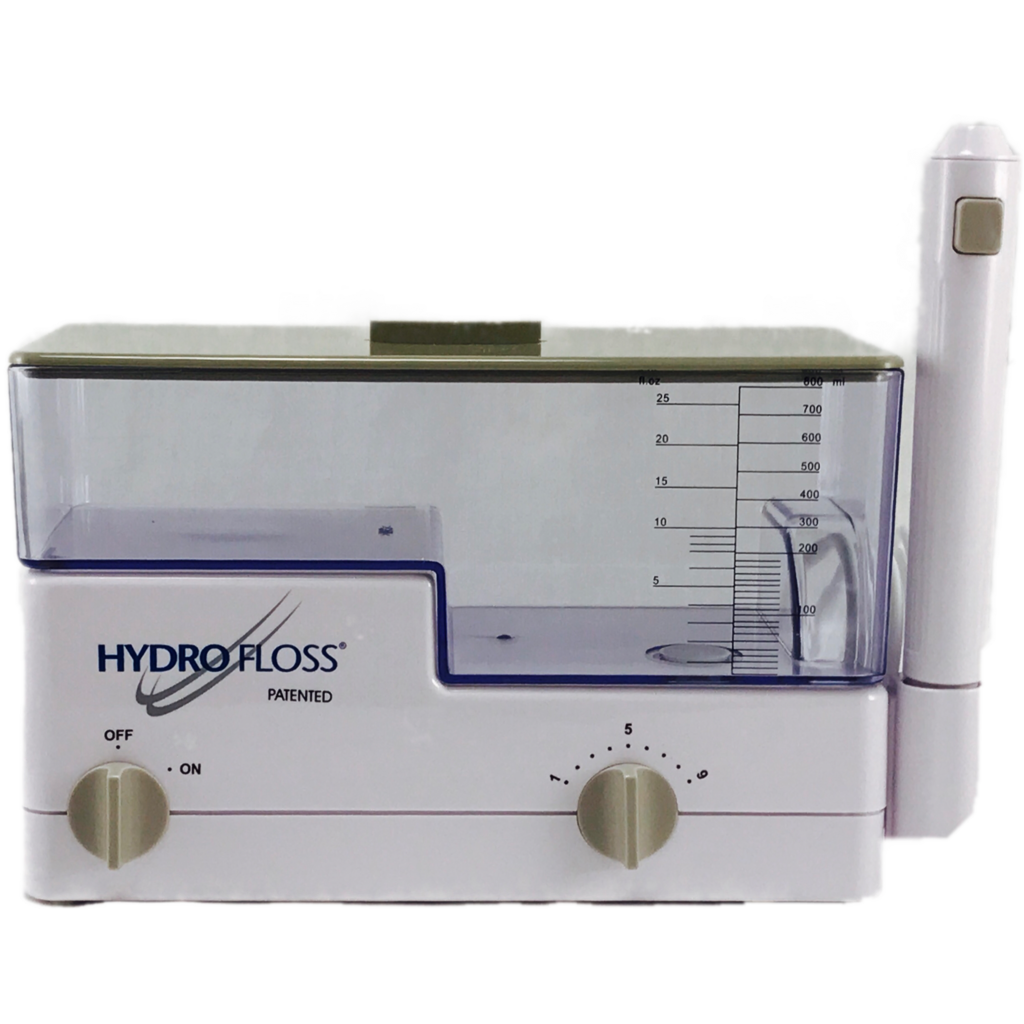 ---
"TREAT THE CAUSE, NOT JUST THE SYMPTOMS"
Bacteria is the root cause of gum disease. Brushing and flossing only clean about 3 mm (1/8 inch) below the gumline. This doesn't remove all the bacteria on the teeth and can lead to periodontal disease. The Hydro Floss® helps remove the bacteria that brushing and flossing leave behind.
UNBEATABLE CUSTOMER SERVICE
We have a trained, professional service department that can help with any issue that may arise. In most cases, we can troubleshoot the problem over the telephone. If your Hydro Floss® fails during the first thirty days, the product will be replaced; no questions asked. After that time the unit can be sent to us for repair and it will be covered by the warranty. Your Hydro Floss® can be repaired even if the warranty has expired. We can repair any unit, regardless of its age.
CUSTOMER TESTIMONIALS
"Hydro Floss® is a mouth-saver. Despite careful oral hygiene, I was diagnosed with gum disease a year and a half ago. My symptoms cleared up within a few months and my gums have improved more over time."
"I've had a Hydro Floss® Oral Irrigator for at least 10 years. I just bought a new one, and it's awesome, just like the last one I had. You can floss & brush but this oral irrigator takes it up a notch in terms of oral hygiene. Highly recommend it!"
"It is a great product - I use it every evening. I have had some issues with pockets in some areas of gums and this has helped to reduce them. I would recommend to anyone!"
SPECIAL OFFER FOR RDH INNOVATIONS PATIENTS
$84.95, plus FREE
3 year warranty