PerioBrite Mouthwash - CinnaMint
$ 15.00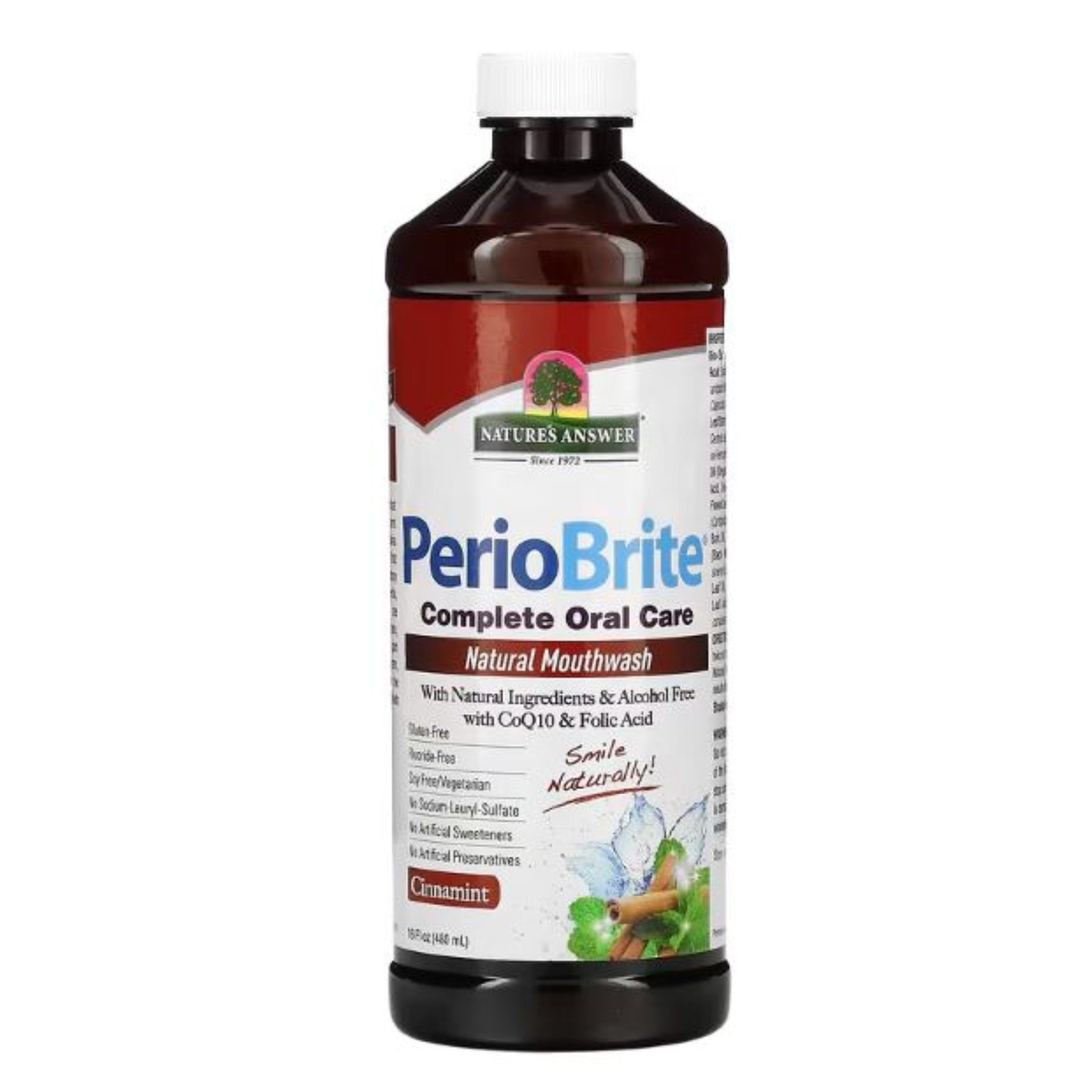 Dentist Formulated All-Natural Mouthwash
Fights Bad Breath Naturally with CoQ10 & Folic Acid
Supports Healthy Teeth and Gums
Fluoride Free
PerioBrite® mouthwash is all natural and helps to freshen breath, and aids in maintaining healthy teeth and gums.  
Only PerioBrite® Natural Mouthwash contains a unique combination of soothing wildcrafted herbs, well-known for their cleansing action, together with CoQ10, Folic Acid, Oregano, Cinnamon, and Clove to support tissue and gum health. It naturally moistens gum tissue for long-lasting results when used as part of an oral health program. 
Cinna Mint flavor, 16 oz.